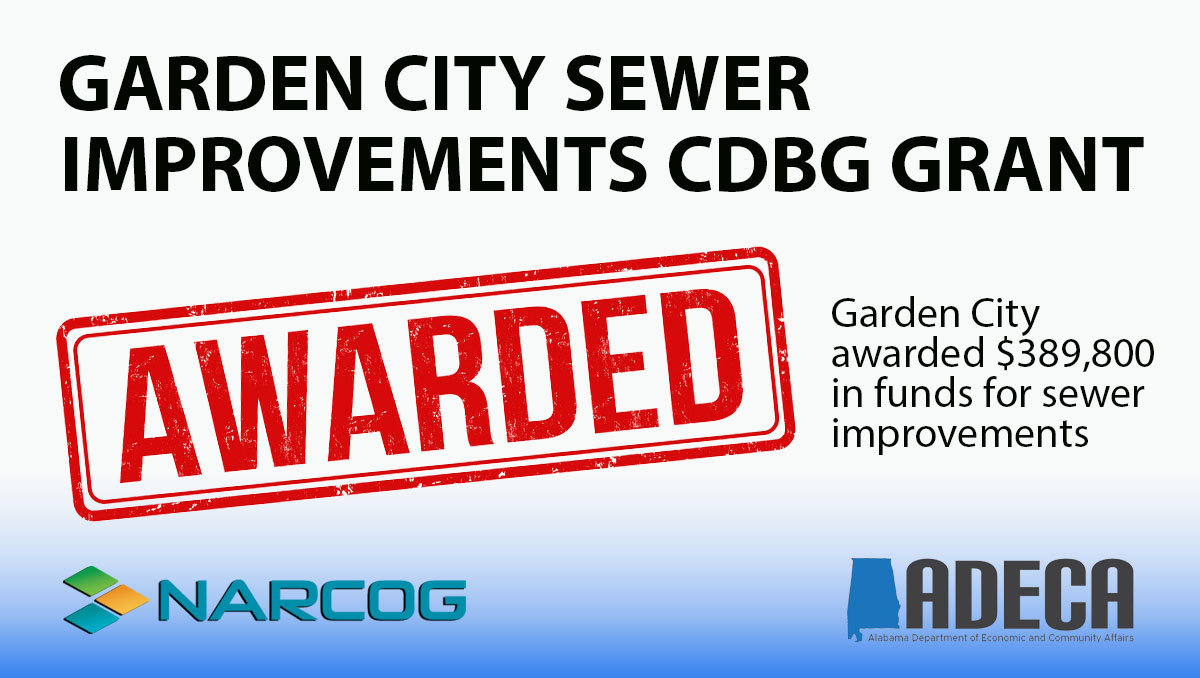 GARDEN CITY—The Alabama Department of Economic and Community Affairs (ADECA) has awarded the Town of Garden City a Community Development Block Grant (CDBG) to assist in sewer improvements.
This CDBG grant, prepared by the North Central Alabama Regional Council of Governments (NARCOG) Regional Planning Agency (RPA), awards Garden City with 389,800 for their sewer improvements. The project will benefit 283 people in 108 households.
Through the Sewer Improvements project, Garden City will replace three existing floating aerators, along with the electrical components. They will also replace two baffle curtains and the emergency generator, along with the modernization of the associated electrical systems at the wastewater treatment plant.
"The NARCOG RPA Team looks forward to working with Garden City on this critical sewer improvement project that will positively benefit all the residents served by the system. We were very excited to learn that they were awarded the grant this year," Joey Hester, Director of NARCOG RPA.