Upcoming Events...
We appreciate your understanding as we work to offer upcoming events through online platforms. Please like our Facebook page as meeting and event notices will be posted on social media as well as this website.

Call 256-355-4515, ext. 236 to schedule your appointment for a Medicare plan comparison!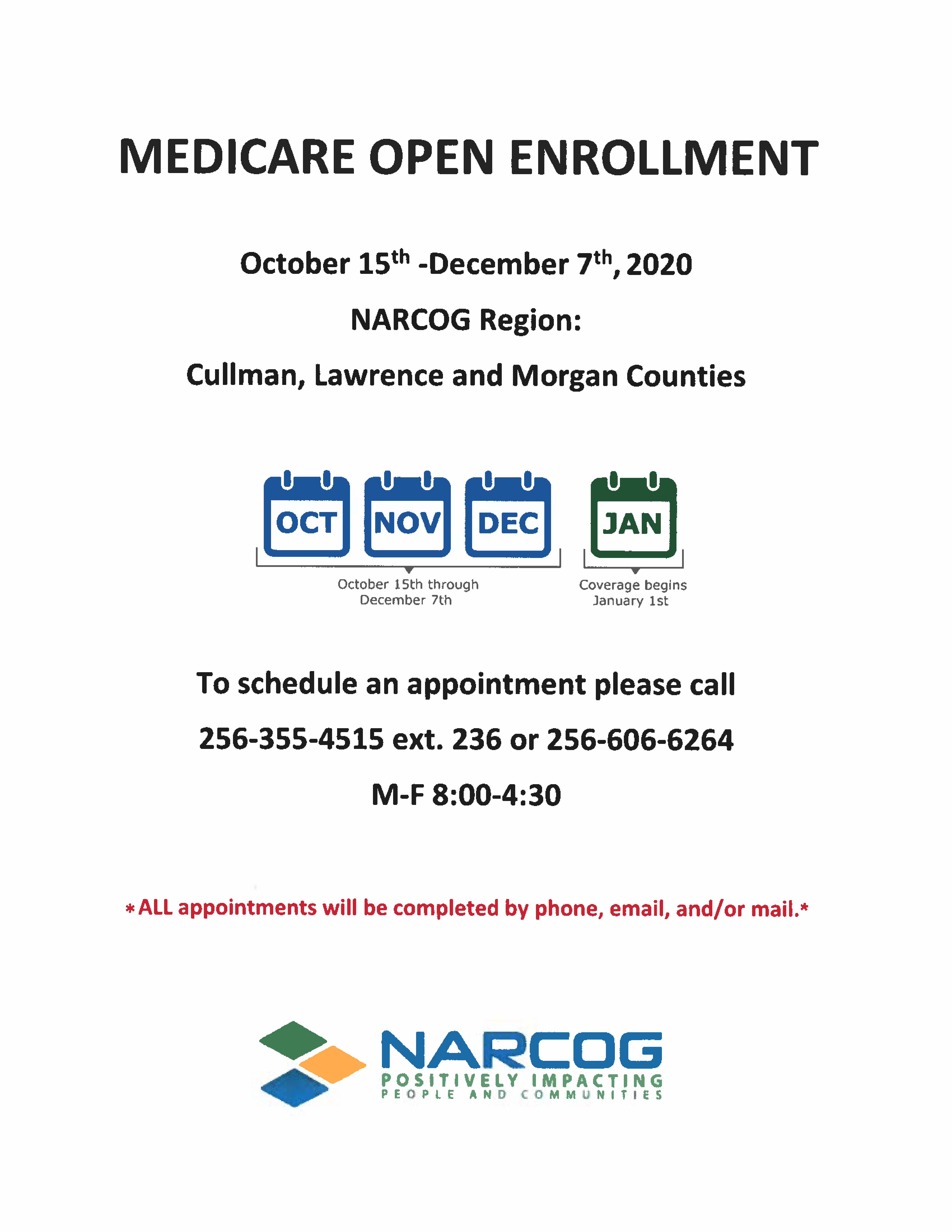 COMPREHENSIVE ECONOMIC DEVELOPMENT STRATEGY (CEDS) -
Public Comment Period for the Annual Performance Report ends October 18, 2020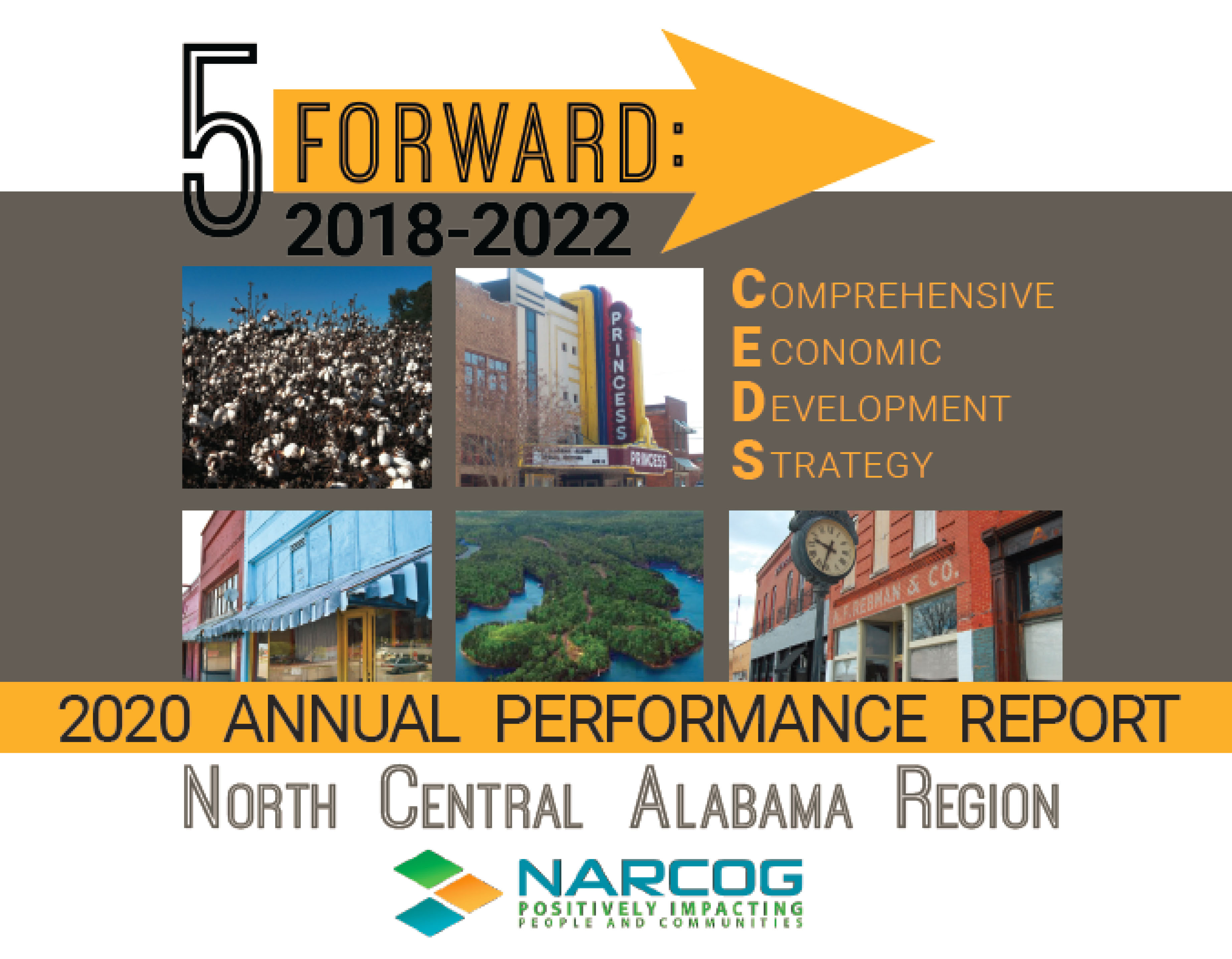 Submit comments to Joey Hester at This email address is being protected from spambots. You need JavaScript enabled to view it..
Draft Report Available here
Meetings
NARCOG Board meetings are scheduled for the fourth Wednesday of the month at 10:00a.m. All meetings are held in the Board Room of the main office located at 216 Jackson Street SE in Decatur.
October 28, 2020 10:00am - Board of Directors