Upcoming Events...
We appreciate your understanding as we work to offer upcoming events through online platforms. Please like our Facebook page as meeting and event notices will be posted on social media as well as this website.

Getting Started With Medicare - July 15th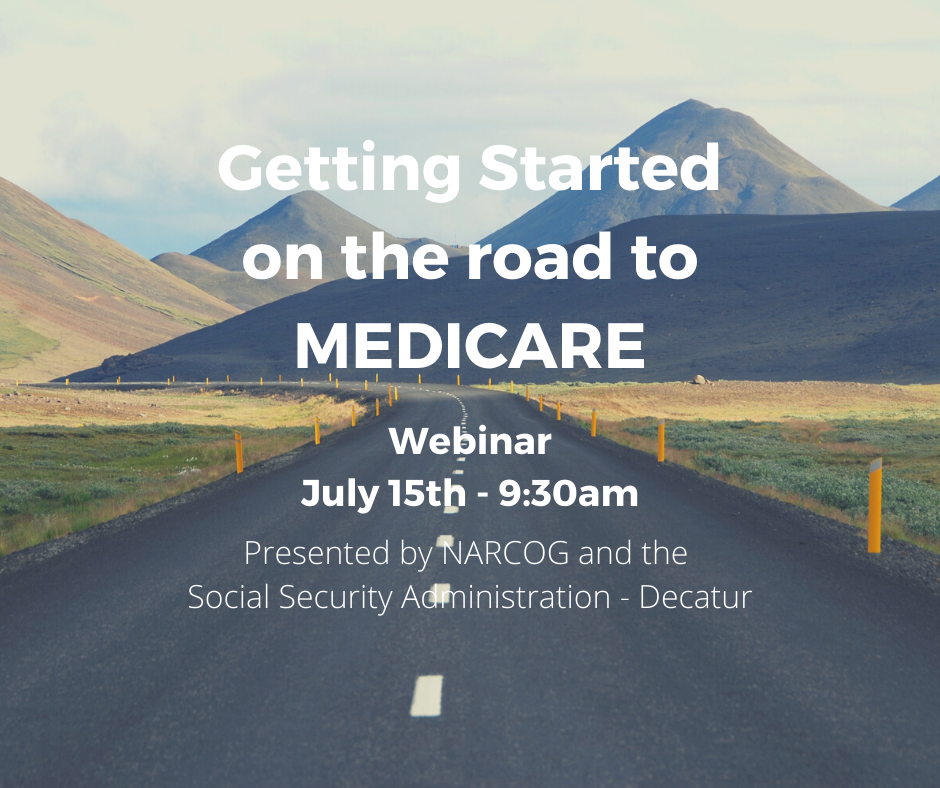 Register for this FREE event.
Meetings
NARCOG Board meetings are scheduled for the fourth Wednesday of the month at 10:00a.m. All meetings are held in the Board Room of the main office located at 216 Jackson Street SE in Decatur.
July 22, 2020 10:00am - Board of Directors