Upcoming Events

UPCOMING EVENTS
You can find the latest event information here and on our facebook page

.
Masters Games "Fun Day" on October 19th, 2022.
Want to participate in the fun? Fill out our entry form below and send it back to us! Contact us at (256) 355-4515 for more infomation!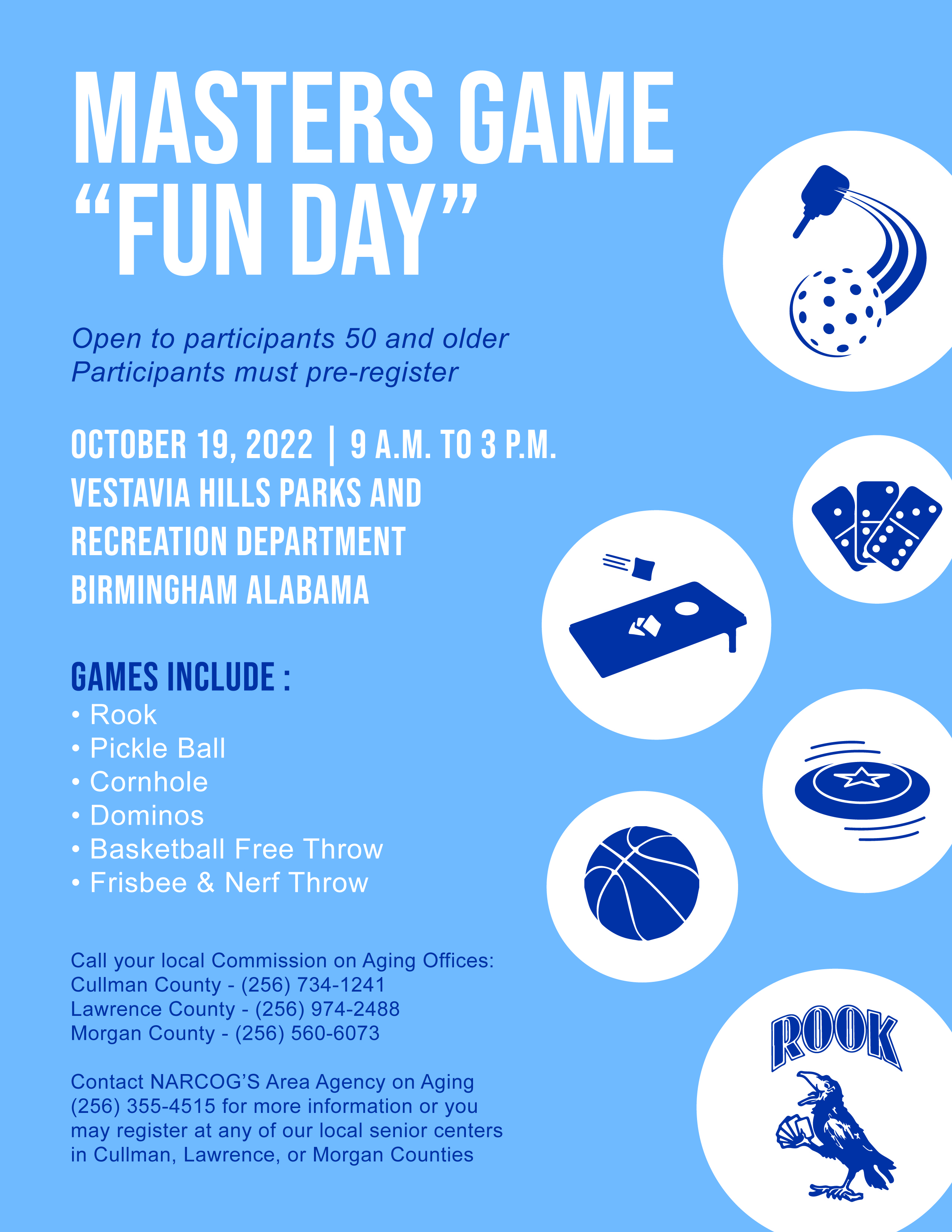 MEETINGS
NARCOG Board Meeting
NARCOG Board meetings are scheduled for the fourth Wednesday of the month at 10:00 a.m. All meetings are held in the Board Room of the main office located at 216 Jackson Street SE in Decatur.
October 19, 2022 - Next Board Meeting
December 7, 2022 - November and Devember combined Board Meeting