Upcoming Events...
Follow us on Facebook for the latest event information.

Time is running out!
Medicare Open Enrollment is October 15th - December 7th
Call 256-355-4515, ext. 236 to schedule your appointment for a Medicare plan comparison!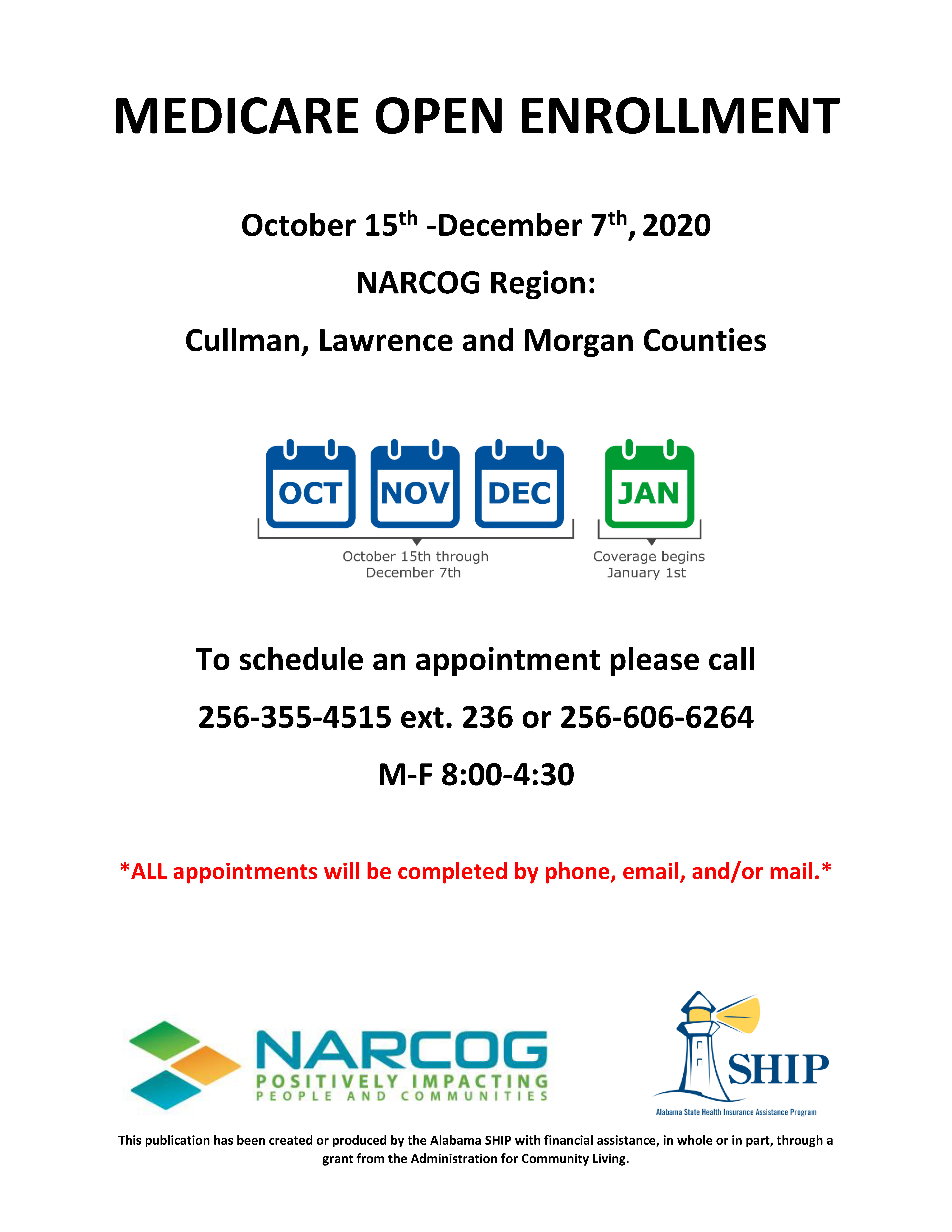 Meetings
NARCOG Board meetings are scheduled for the fourth Wednesday of the month at 10:00a.m. All meetings are held in the Board Room of the main office located at 216 Jackson Street SE in Decatur.
* Holiday Meeting Schedule *
December 2, 2020 10:00am - Board of Directors