JULY 2019
Click on the program title for details.
Hartselle Health Fair - July 12th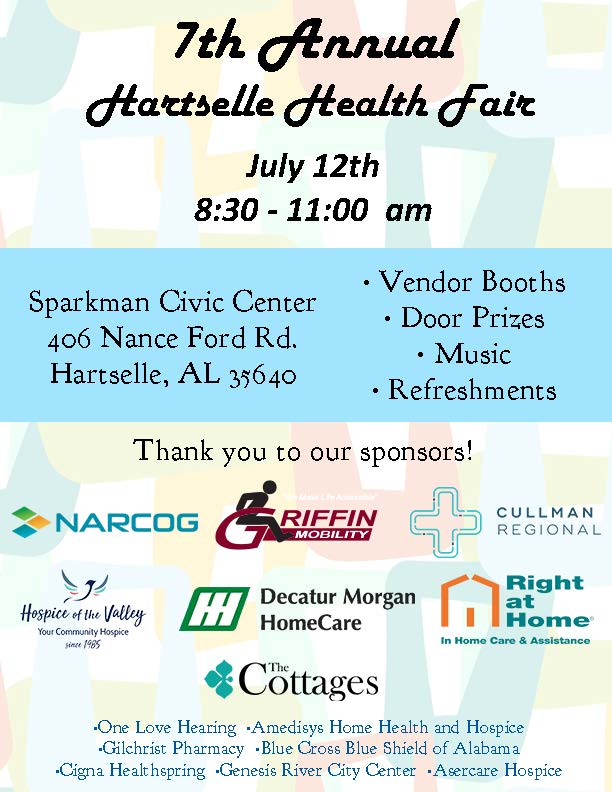 Emergency Preparedness Workshop
July 16th - 2:00pm
Meetings
Board Meetings
NARCOG Board meetings are scheduled for the fourth Wednesday of the month at 10:00a.m. All meetings are held in the Board Room of the main office located at 216 Jackson Street SE in Decatur.
June 26, 2019