AUGUST 2019
HELP - Preparing for the Future
August 23, 2019 - 8am until Noon *Registration closes August 19th!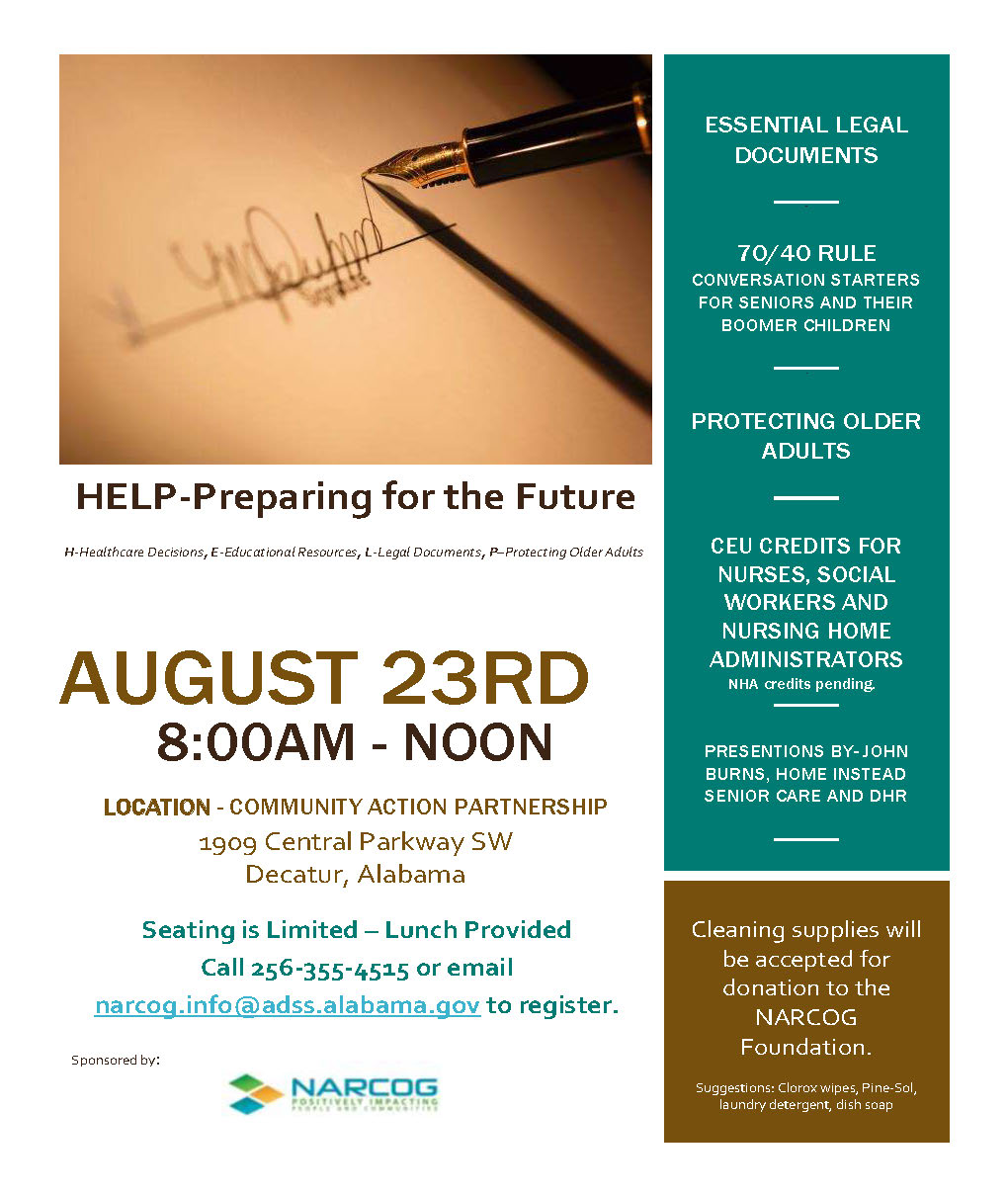 SEPTEMBER 2019
Moulton Walkability Audit - September 5, 2019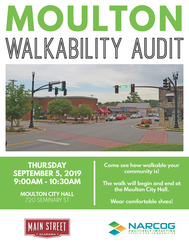 Meetings
Hanceville Comprehensive Plan Kick-off Meeting - Thursday, August 15th 6pm at the Hanceville Civic Center
Board Meetings
NARCOG Board meetings are scheduled for the fourth Wednesday of the month at 10:00a.m. All meetings are held in the Board Room of the main office located at 216 Jackson Street SE in Decatur.
August 28, 2019