Local Mayors Seek Design Solutions
DesignAlabama brings together five mayors from across the state annually to address a design issue in their community. They work together with design professionals over two days to find solutions to their design issue. Three of the five communities selected for 2021 are from Lawrence County. Courtland, Moulton and North Courtland are participating this year and working to find a solution or alternative solutions to address their particular design needs. The Mayors Design Summit will be held February 10-11, 2021 in Prattville, Alabama.
Joey Hester, Director of Planning and Economic Development for NARCOG is serving as one of the design team members this year and will assist in guiding the discussions to achieve the best solution(s) for participating communities. Past participants from the NARCOG region include Good Hope and Priceville.
Learn more about DesignAlabama at www.designalabama.org.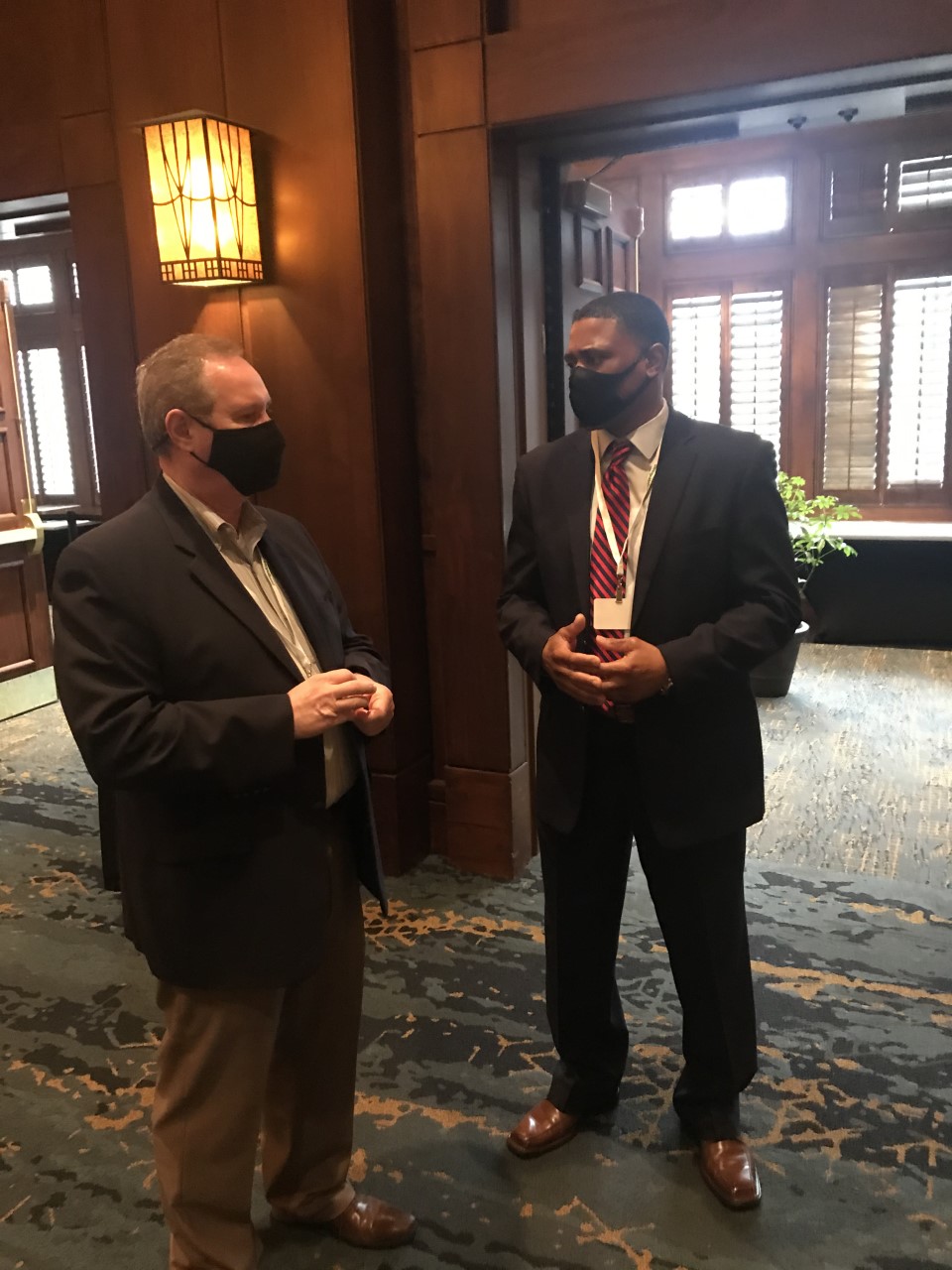 Mayor Riely Evans, Sr. (right) speaks with a design team member.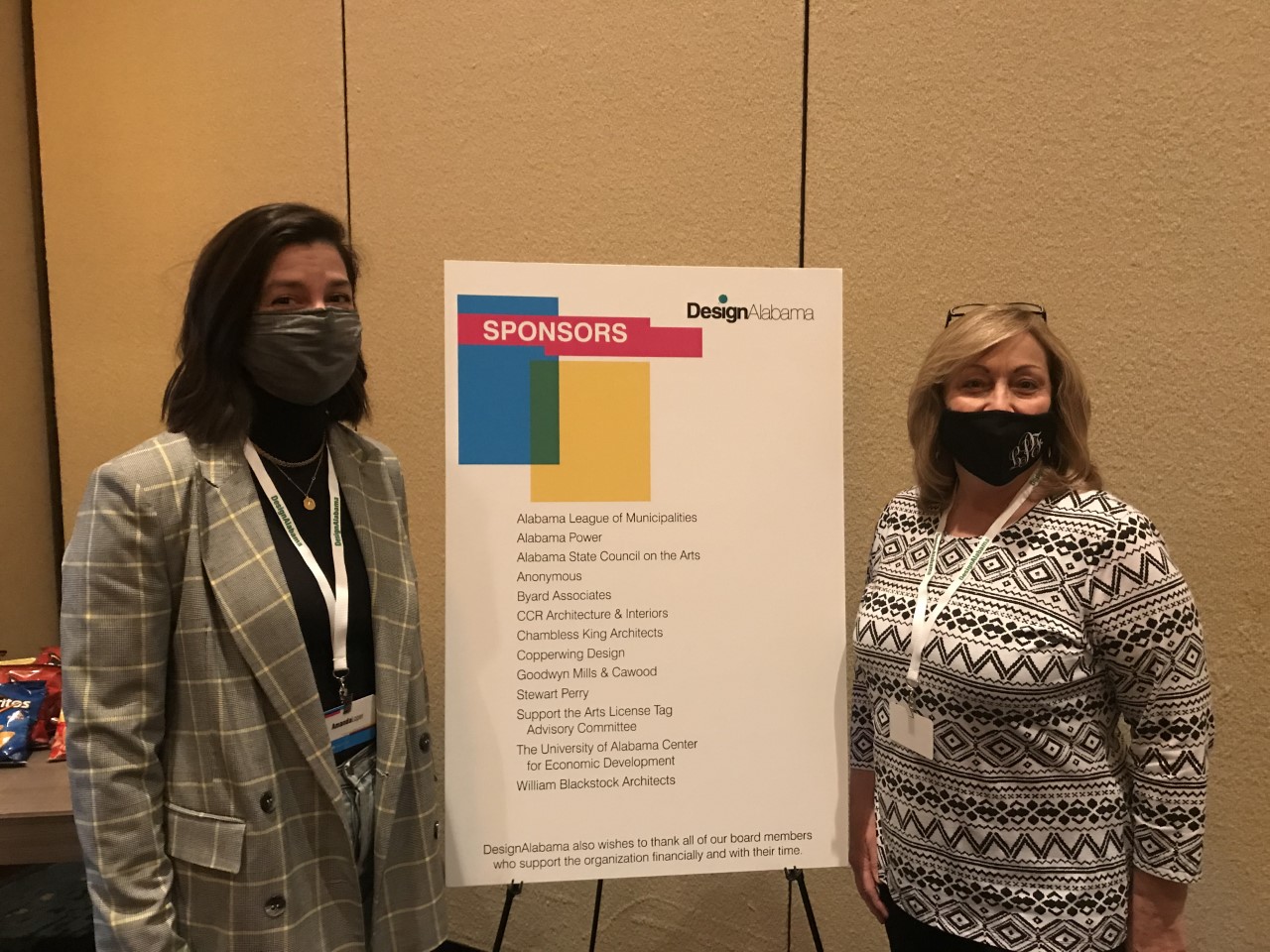 Design team member Amanda Loper (l) and Mayor Linda Peebles of Courtland, AL
Cover photo: Moulton Mayor Weatherwax, North Courtland Mayor Evans and Courtland Mayor Peebles pictured with other design team members