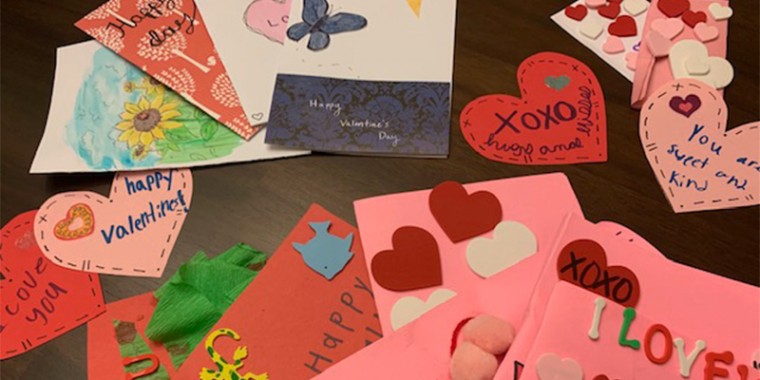 We could all use a little love, right? Valentine's Day falls in February, so there's no better time to share some joy and happiness. Area senior centers were the gathering place for many seniors and offered an opportunity to socialize, participate in activities and events as well as receive a hot meal. Due to the pandemic, all centers have been closed since the spring increasing social isolation for the homebound as well as meal recipients that regularly attended the senior centers. Most of the hot meals provided weekdays to older adults in Lawrence and Morgan County are provided to homebound individuals.
"The idea first came to me over the holidays" said Cissy Pearson, Outreach Coordinator for NARCOG. "I thought there had to be something we could do to help put a smile on the faces of those we serve. So, I reached out to a couple of teachers to see if there might be interest in students making cards" she said. The project took off from there. Kindergarten to high school students participated in creating over 500 individual cards for distribution to every meal recipient in the two counties. Hand drawn and colored teddy bear cards, embellished cards and unique works of art were created by area elementary and middle school students.
Original designs were contributed by members of the National Art Honor Society from Hartselle High School. This talented group of young artists have mentored students at Crestline Elementary School by hosting art classes and painting a mural and several large canvases for the high school. As a result of the valentine project, NAHS members plan to create adult coloring sheets for NARCOG to share in coming months.
Cards will be delivered with meals before Valentine's Day by volunteers andNARCOG employees . "The teachers, counselors and especially the students were wonderful. They were all so enthusiastic about helping," said Pearson. We would like to thank the following schools for helping us with this project.
Danville Neel Elementary
East Lawrence Elementary
Falkville Elementary
Leon Sheffield Magnet School
Priceville Elementary
Speake School
Union Hill School
Moulton Middle School
Hartselle High School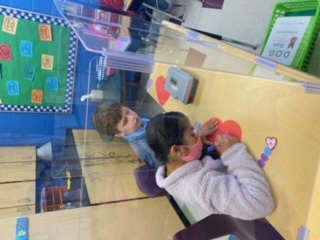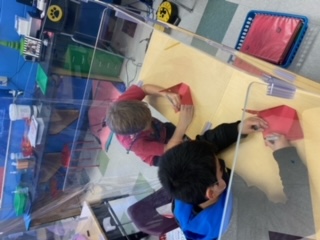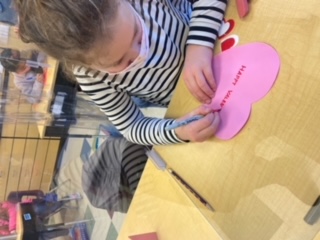 The "Coon Dogs" from Leon Sheffield Magnet School.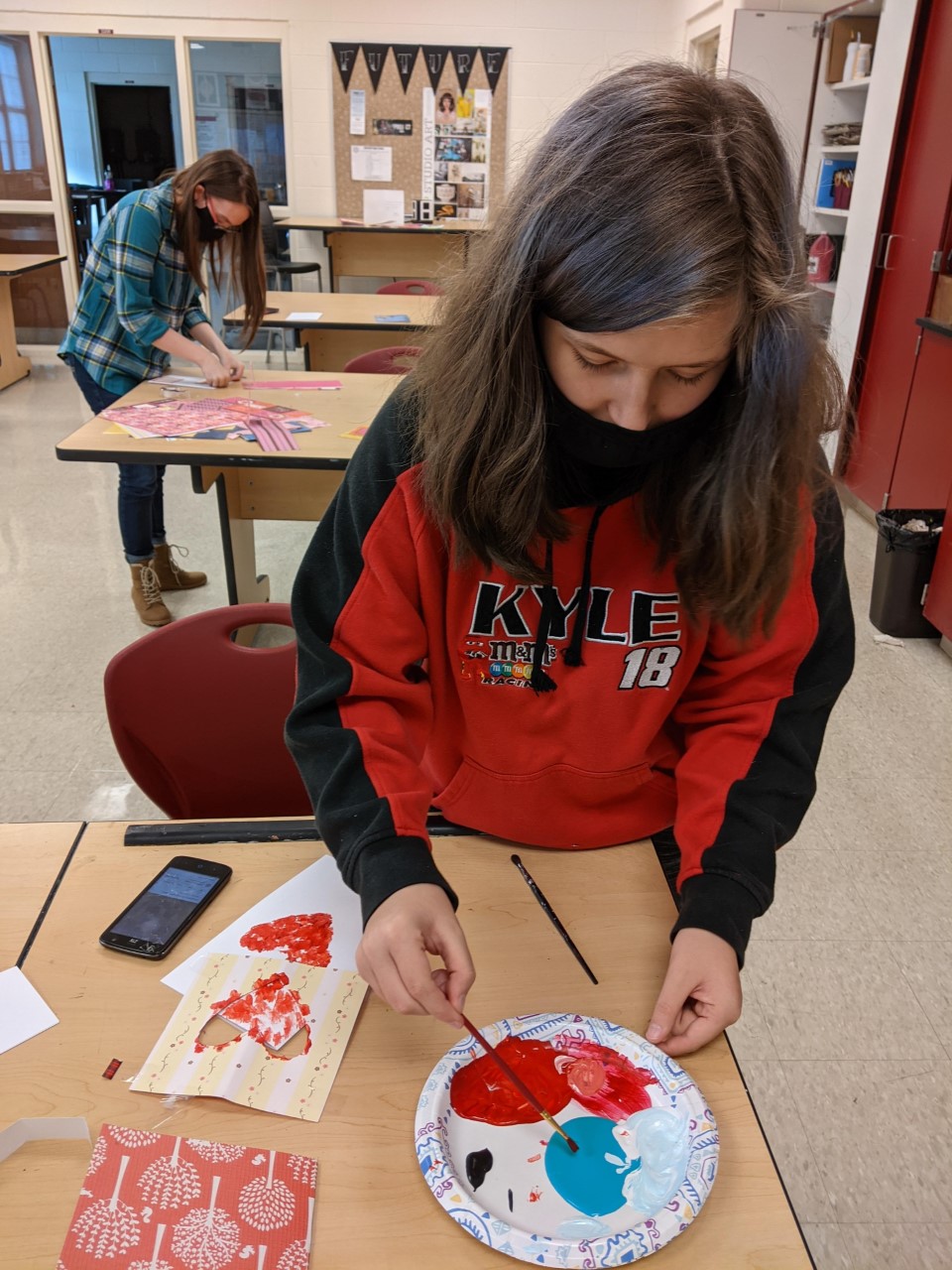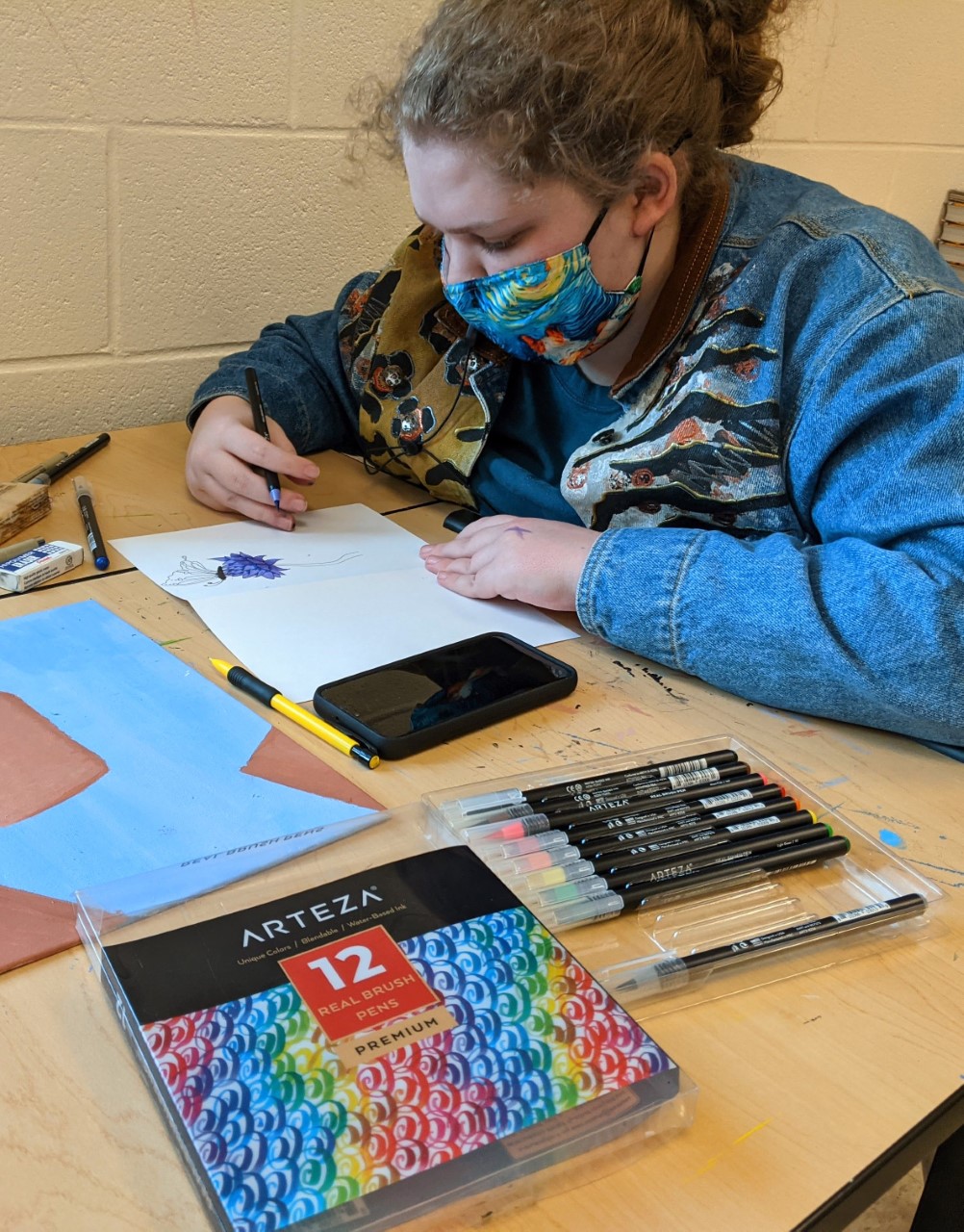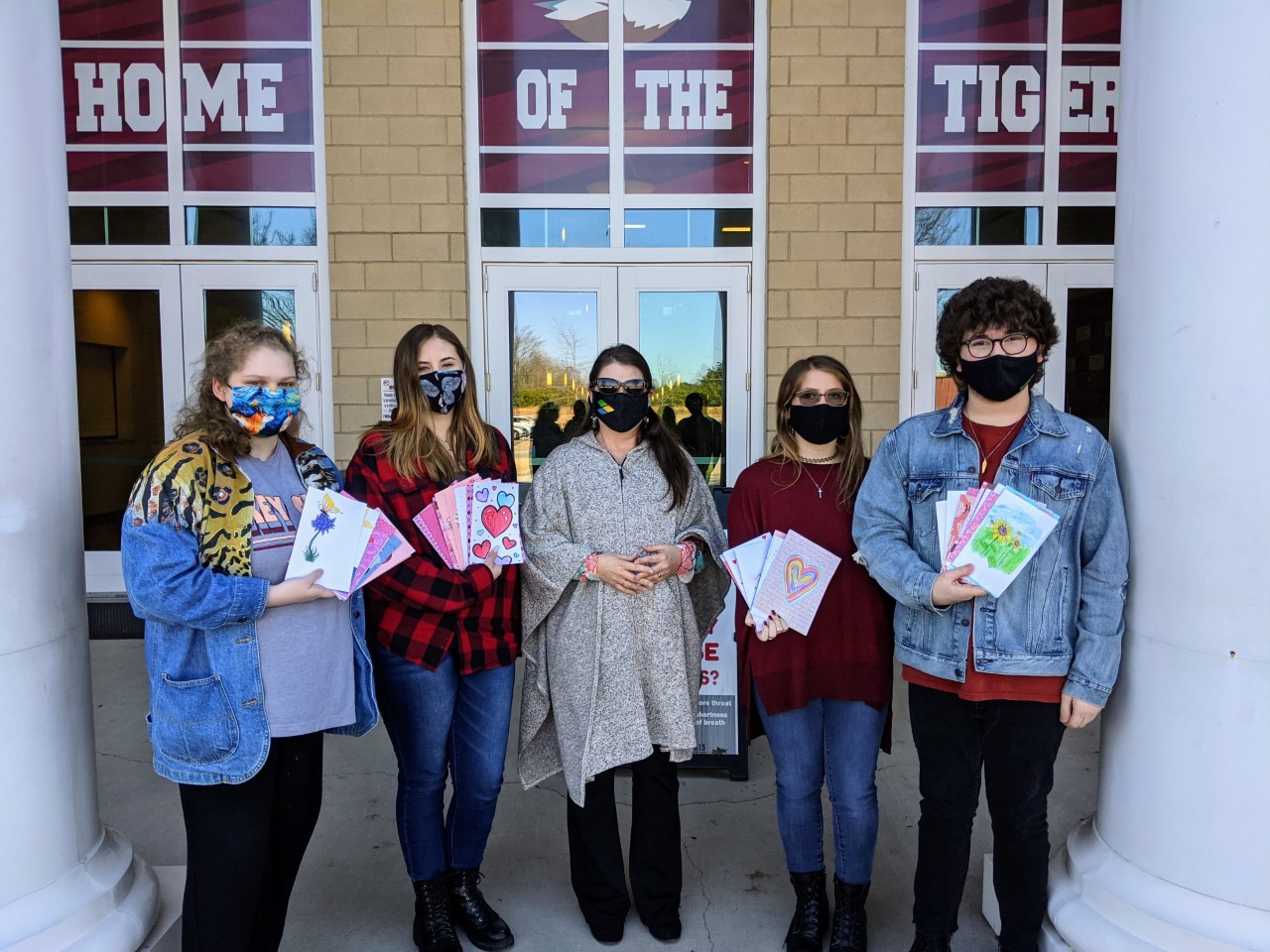 National Art Honor Society members create and present their cards to NARCOG representative Cissy Pearson.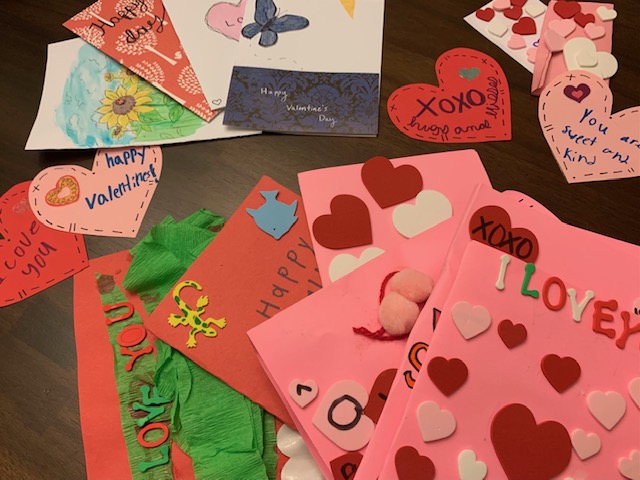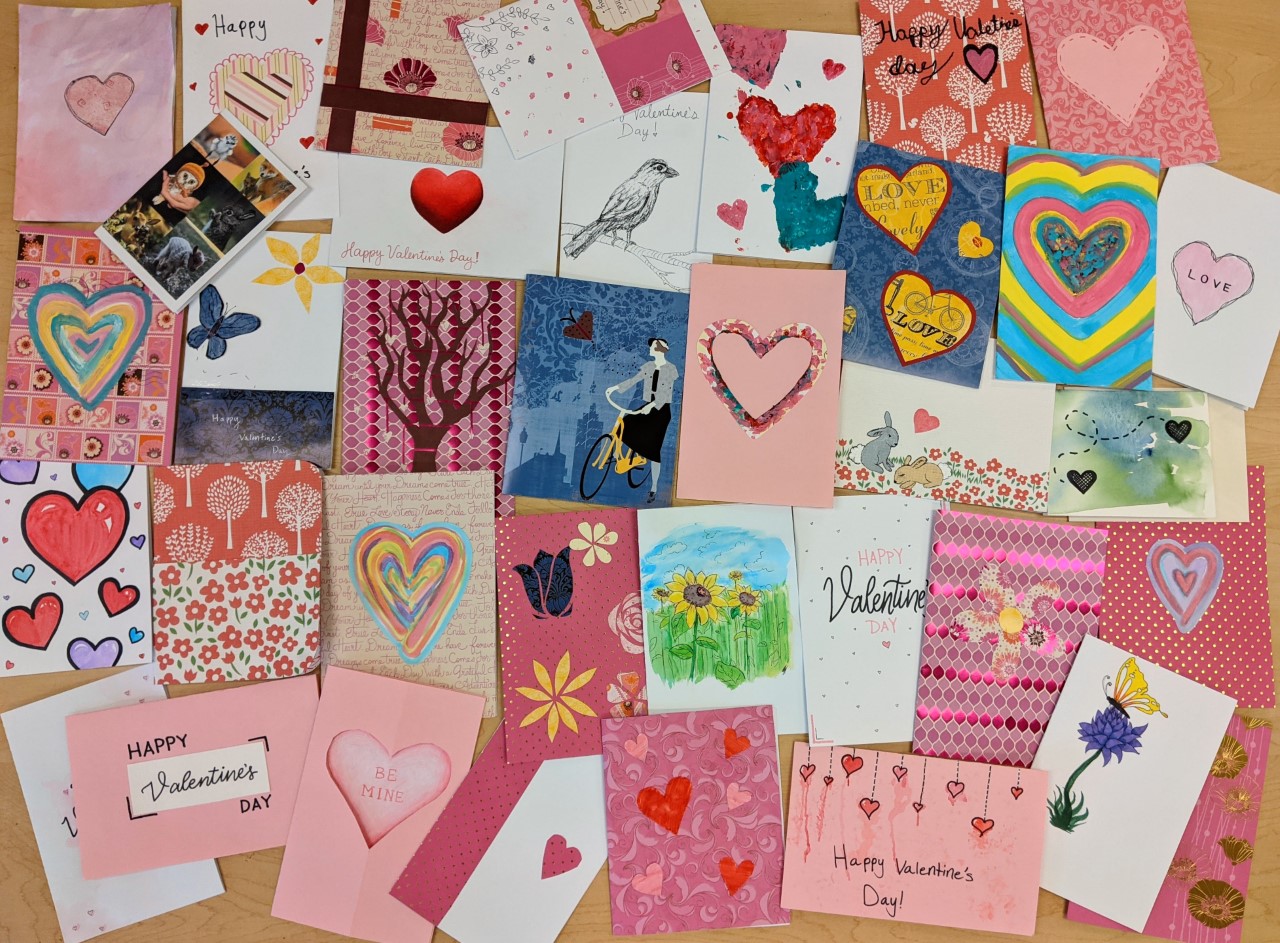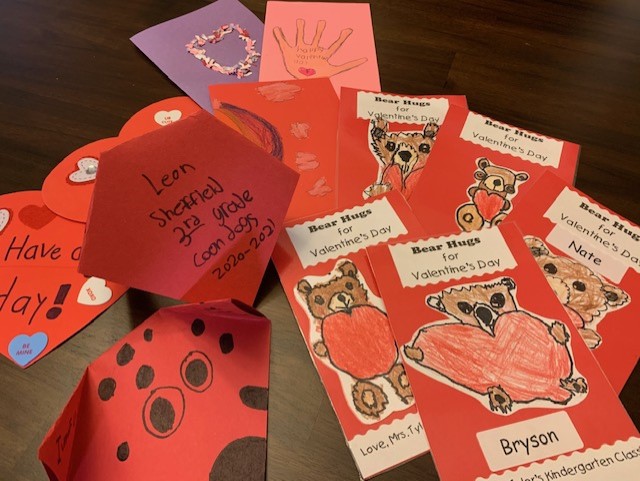 A sampling of the creative designs received.