November - National Alzheimer's Awareness and Family Caregivers Month
Here are just a few facts about Alzheimer's disease.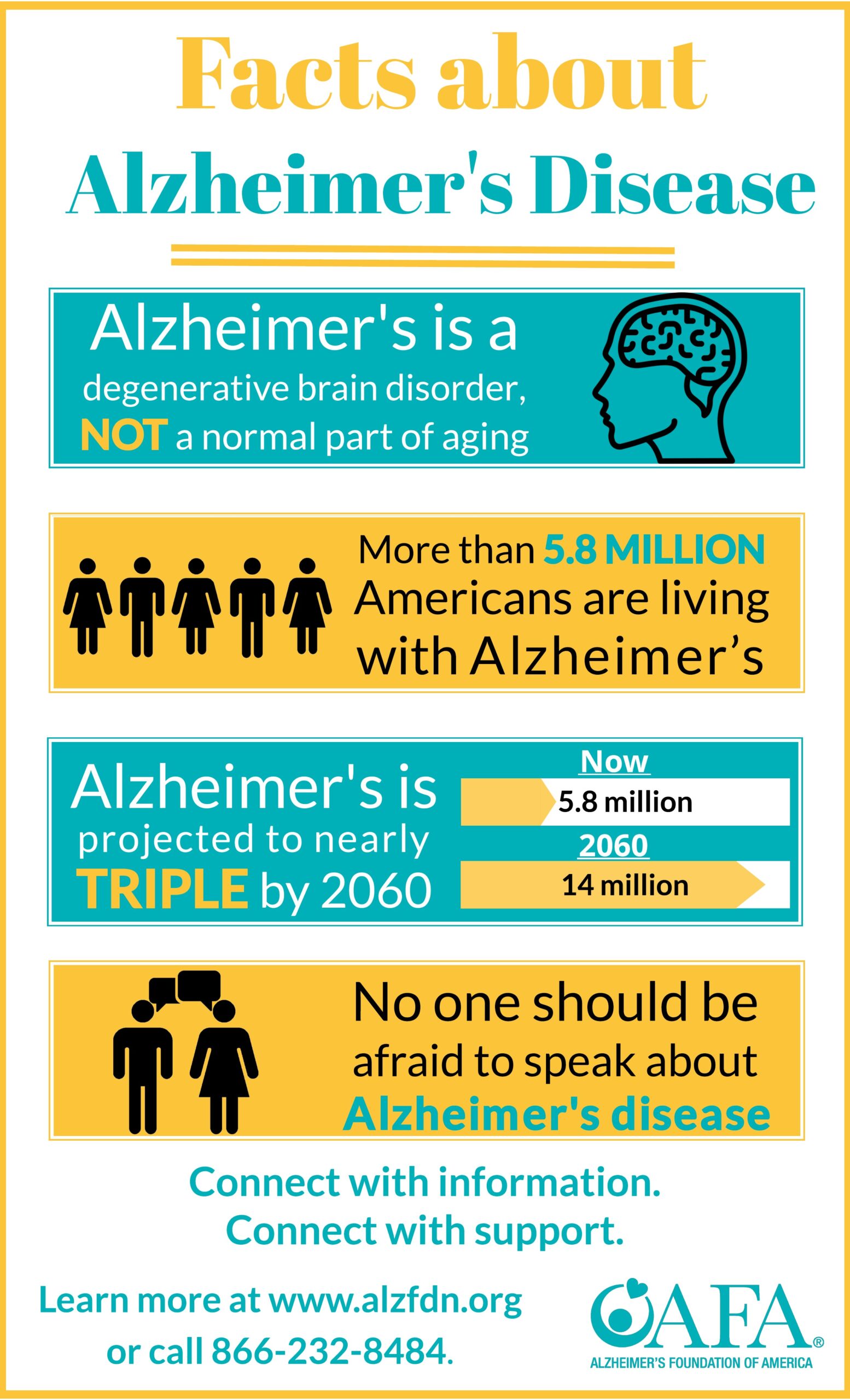 Learn more about Alzheimer's from:
Alzheimer's Foundation of America
Celebrated every November, National Family Caregivers Month (NFCM) is a time to recognize and honor family caregivers. It offers an opportunity for organizations like NARCOG and others to raise awareness of caregiving issues, educate communities, and increase support for family caregivers. The Administration for Community Living (ACL) funds programs and services that help provide support for individuals caring for older adults and those with disabilities. The Alabama Cares program offered through NARCOG is just one of the many beneficial programs providing much needed education, respite and supplemental services to caregivers. Contact Dana Dobson at 256-355-4515 to learn more about the Alabama Cares program.