Census 2020 - Regional Resources
TAKE YOUR
Help share the importance of a complete and accurate census count. Here are just a few resources you can share. The latest regional response rates are also listed below.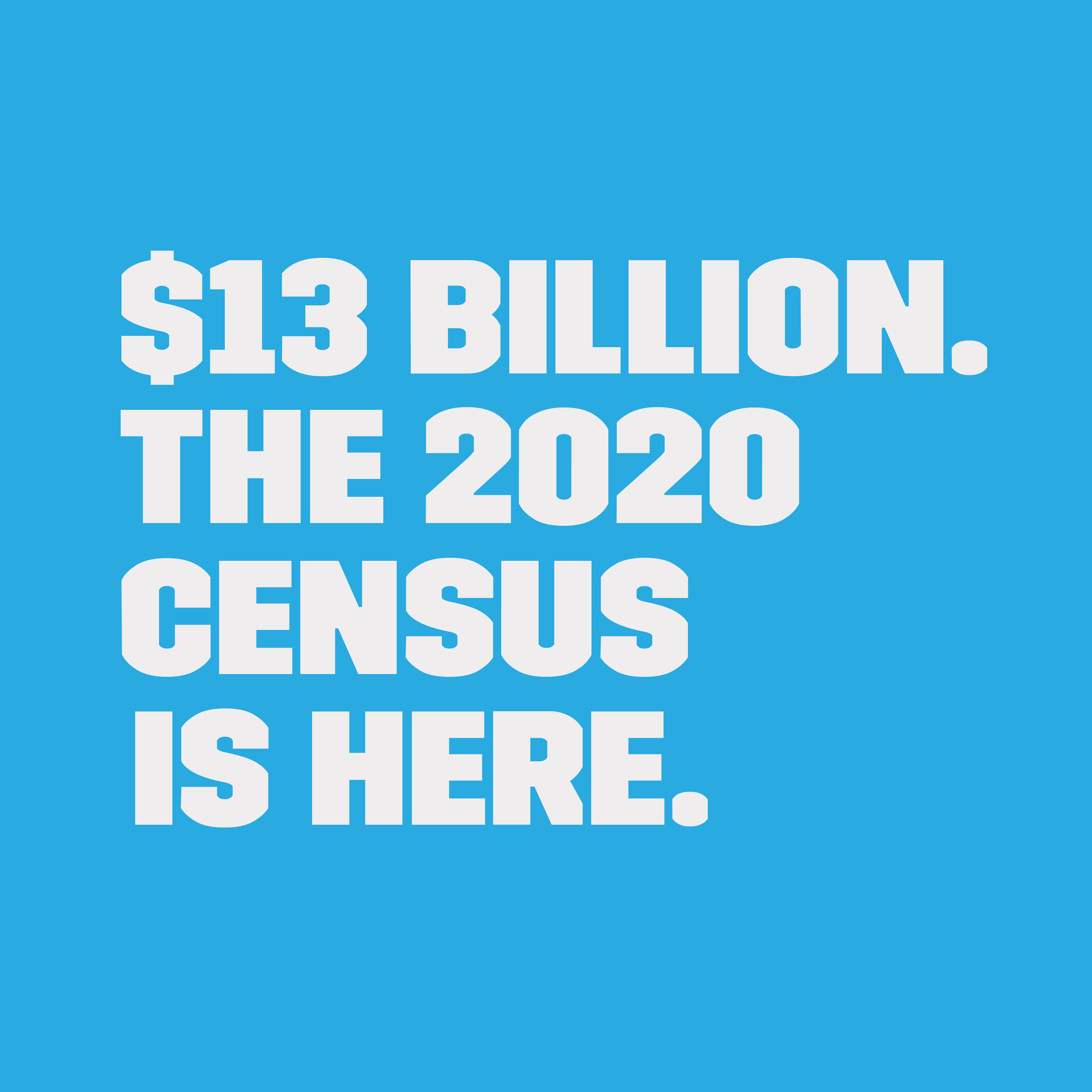 6 Minute image $13 Billion image
Alabama Counts - Additional Resources
Census2020 - All things Census!
Update as of June 3, 2020
REGIONAL UPDATE
The NARCOG region is off to a great start! Here are the latest response rates as of June 1, 2020.
National Response Rate 60.5%
Alabama Response Rate 58.5%
Cullman County 61.2%
Lawrence County 62.1%
Morgan County 66.6%
Morgan County is currently ranked 4th in the State. Priceville located in Morgan County has topped the 80% response rate and is ranked 3rd in the state!
More details related to 2020 Census responses can be found here: https://2020census.gov/en/response-rates.html